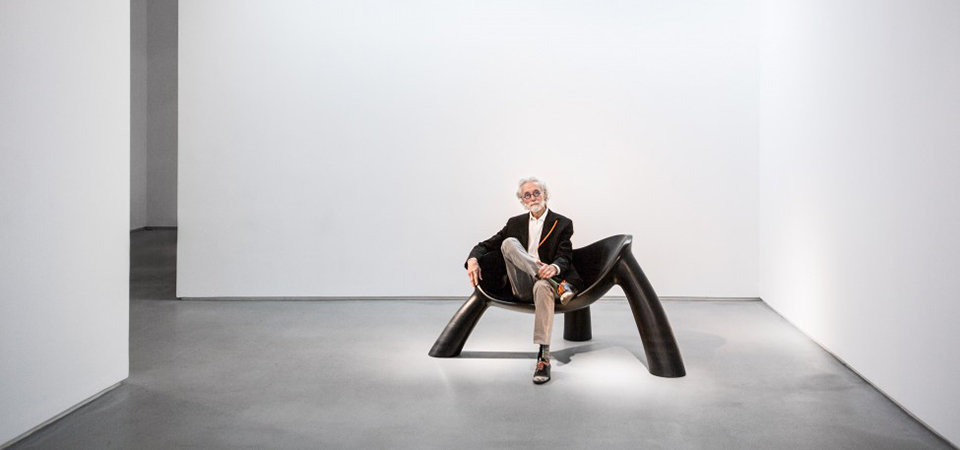 Wendell Castle Remastered
Wendell Castle Remastered is the first museum exhibition to showcase the digitally crafted works of Wendell Castle, acclaimed figure of the American art furniture movement. A master furniture maker, designer, sculptor, and educator, Castle is now in the sixth decade of a prolific career that began in 1958—one that parallels the emergence and growth of the American studio craft movement. The exhibition is the largest yet of this internationally renowned artist and his groundbreaking achievements.
The exhibition will feature approximately 40 works of art, including several historically important examples that illustrate the innovations of his stack-lamination technique, and a few selections from his mold-form fiberglass experiments. These are the inspiration for the contemporary works that Castle has been creating with his state-of-the-art robot, which utilizes a process similar to his early stack-lamination carving, but with greater precision and complexity. Castle's current studio practice combines handcraftsmanship—such as carving, rasping, and finishing—with digital technologies, including 3D scanning, 3D modeling, and computer-controlled milling. These new works will be installed in dialogue with the earlier pieces that inspired them.